The LAST WIZARD
A Grandson's Journey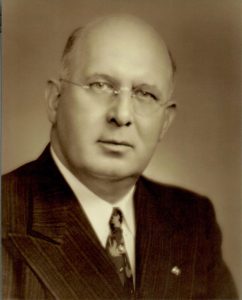 A Fiery Cross, A Lost Legacy and Redemption
By Will James Shephard
Grandson of Dr. James A. Colescott
Last Imperial Wizard of the Knights of The Ku Klux Klan, Inc.
The Last Wizard A Grandson's Journey – A Fiery Cross, A Lost Legacy and Redemption is a nonfiction memoir of my maternal grandfather's rise to power to become the last national Imperial Wizard of the original Knights of the Ku Klux Klan, Inc.  Also known as the "Second Klan" headquartered in Atlanta, Georgia.

The Last Wizard is both an American Story and a Southern story.  Beyond the Klan implications, I dive deeply into the longer-term family dynamics, especially the impact upon my maternal family and myself of my grandfather's legacy.

I offer a narrative of growing up in an environment of the dark shadow of being born into the preeminent American Klan family in an era of racism and homophobia in the deep south in the 1950's and 1960's.  I share the lifelong bond and impact of being raised by a black woman named Julia in the Jim Crow era and go on to detail my survival of a near death gay bashing.
I end my narrative with grave concerns for America, a sense of redemption for my family and a guarded faith that good will prevail.
The dangers of racism, homophobia and white supremacy are once more, alive and thriving.  My goal is to set an example by my own introspection and hopefully deepen the conversation around racial justice and LGBTQ+ equality.  I have remained silent most of my life.  No more!   
The Last Wizard A Grandson's Journey – A Fiery Cross, A Lost Legacy and Redemption is a deep dive into our country's moral failings and the rolling darkness that continues to shape the American landscape.  Martin Luther King, Jr. said, "Darkness cannot drive out darkness, only light can do that." I choose the light… 
by Will Shephard – Author